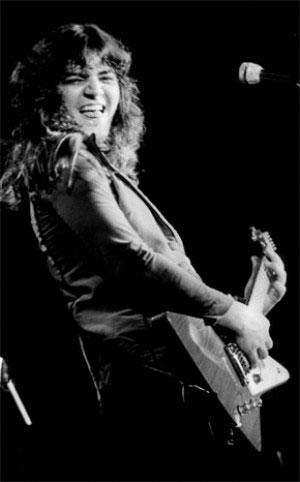 429 Records is preparing a Tommy Bolin box set The Definitive Teaser — a three-CD collection featuring a remastered version of his classic album along with two CDs of outtakes and alternates. The project is produced by Greg Hampton and Johnnie Bolin.
Along with the three-CD Teaser box set, 429 Records will release a five-CD set, The Definitive Teaser Collector's Edition which will also include the two-CD deluxe version of Great Gypsy Soul — a collection of Bolin songs recorded by a roster of players (including Steve Morse and Glenn Hughes) who signed on to pay tribute to Bolin. Both The Definitive Teaser and Collector's Edition will be released on July 31.
The Definitive Teaser track listing:
Disc 1
Teaser Remastered
The Grind
Homeward Strut
Dreamer
Savannah Woman
Teaser
People, People
Marching Powder
Wild Dogs
Lotus
Disc 2
Alternates and Outtakes
Teaser
Flying Fingers
Cookoo
Wild Dogs
Chameleon
Disc 3
Crazed Fandango
People, People
Smooth Fandango
Marching Powder
Homeward Strut
Oriental Sky (Lotus)
Thanks to Blabbermouth for the info.