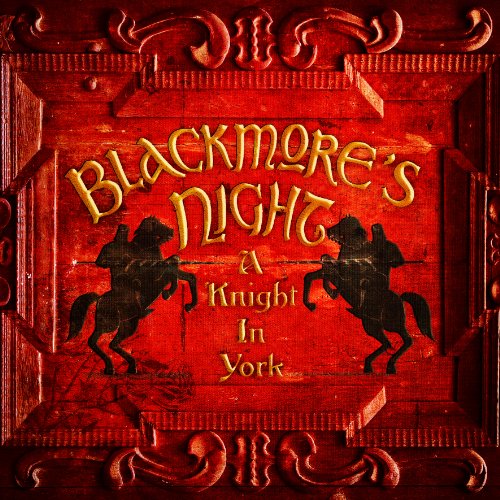 Further details of the upcoming Blackmore's Night live album A Knight In York have been revealed.
Track listing:
Locked Within The Crystal Ball
Gilded Cage
The Circle
Journeyman
World Of Stone
The Peasant's Promise
Toast To Tomorrow
Fires At Midnight
Barbara Allen
Darkness
Dance Of The Darkness
Dandelion Wine
All The Fun Of The Fayre
First Of May
The Band:
Candice Night: Lead vocals, Renaissance wood winds, pennywhistles and tambourine
Ritchie Blackmore: Electric and acoustic guitars, mandolin, mandola, hurdy – gurdy
Earl Grey of Chimay: Bass, rhythm guitar
Bard David of Larchmont: Keyboards and vocals
Squire Malcolm of Lumley: drums and percussion
Gypsy Rose: Violin and harmony vocals
Minstrel Albert: Various medieval woodwinds
Autumn: Special Guest
Formats:
DVD + CD Digipack (CD rack size) – UDR0200 DVD+CD
DVD (Amaray) – UDR 0203DVD
CD (Jewel Case) – UDR 0204CD
Double Vinyl LP 12" (Gatefold) – UDR 0205LP
Blu-Ray – UDR 0206BR
Digital (audio) – UDR 0207
Digital (video) – UDR 0208
D2C – UDR 0209BOX
Promo track Fires at Midnight:

A Knight In York will be released in Europe on June 29 via Sony/Ariola.
Thanks to Blabbermouth for the info.