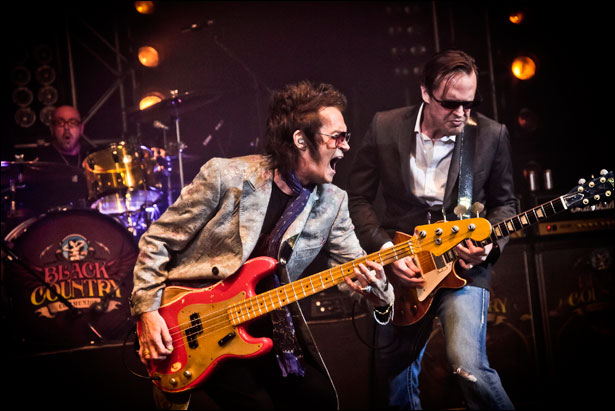 Glenn Hughes was a last minute addition to the double bill show of Slade and Suzi Quatro in Kiev, Ukraine on March 30. Turned out, he was in town to play an acoustic set at a charity event organized by professional boxers brothers Klitschko the day before.
March 29 setlist:
Mistreated
Holy Man
Medusa
Catch the Rainbow (dedicated to RJD)
You Keep on Moving
There are a couple of his pictures among glitz and glamour on JetSetter.ua (scroll down the page).
Thanks to Vladimir Dribuschak for the info and to fassemen for the videos.