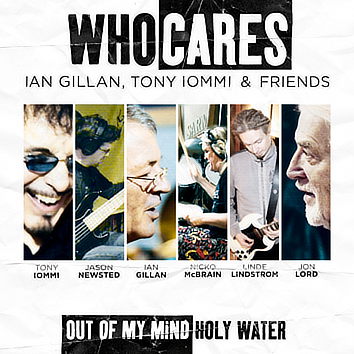 In anticipation of the May 6 release of the WhoCares single, Ian Gillan spoke to Armenia's Mediamax:
– You wrote the song "Out of My Mind" right after visiting Armenia in October 2009. Can you please tell – how it happen? Who was "responsible" for what when writing this song?

– Well, normally…people like us who work with bands write the bits that we play.

In this case with "Out of My Mind" Tony presented the entire musical idea and I wrote what I sing over the top or along with it if you prefer. The second track of the WhoCares single "Holy Water" was a bit different as I wrote that with Steve Morris and Tony was gracious enough to play guitar on it.
Read more on mediamax.am.
Thanks to Ara Tadevosyan for the info.