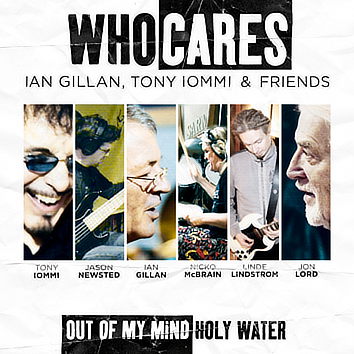 WhoCares charity single will get a North American release on June 27th via Eagle Rock. This is the release date for a physical CD. European CD release date is now set for May 24th (although Amazon.co.uk lists it as May 9th). Download release for both markets is still set for May 6th. Confused? Me too.
Lineup for the 'b-side' Holy Water has been unveiled as well, and (mostly) it's all familiar faces from the Gillan's Inn band:
Vocals: Ian Gillan
Guitars: Tony Iommi , Steve Morris, Michael Lee Jackson
Drums: Randy Clarke
Bass: Rodney Appleby
Hammond organ: Jesse O'Brien
Duduk solo: Arshak Sahakyan
Underlying duduk intro music & keys: Ara Gevorgyan
Preorder the single from a store near you
Audio CD:




US and Canadian stores so far only list them as expensive imports. Watch this space for further announcements.
Thanks to Black-Sabbath.com and BraveWords for the info.