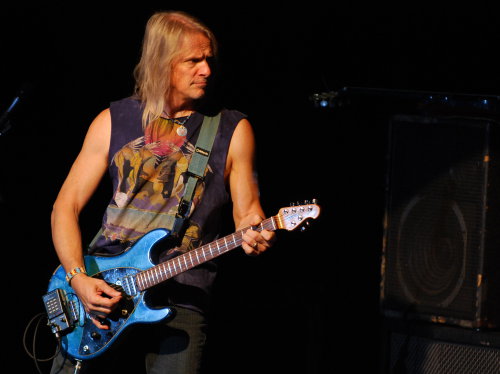 Steve Morse writes in his blog:
Well, it's been a long time on the road. I've been able to use up every minute of every day without ever catching up on all the things I should get done. This tour seems like 2 lifetimes ago that it started, and indeed it's close to 2 months gone by the time I get home.

Musically, things have been great, we started with a different set list, with a lot of different songs in reserve to change around. Most everybody liked the list that we settled on in the first 2 weeks, so it's sort of stayed that way. For the first time I can ever remember, I have been able to get online, in some fashion, almost every day, albeit sometimes unfathomably slowly.
Continue reading on SteveMorse.com.