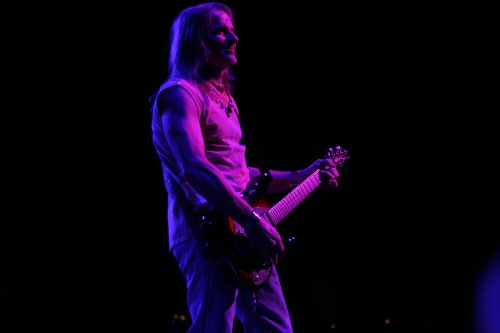 In his latest installment of Notes from the road Steve Morse talks about his pet peeve — air travel, reminisces on the last tour leg, and touches on the topic that stirred so much controversy in THS comments:
Afterward, I was upset to learn that some bloggers had chosen to politicize, or criticise the band's show being in Russia, forgetting that we play pretty much everywhere in the World for people. Generally, we just like music lovers, that's all we ask for, doesn't much matter geographically where, just as long as there are human beings who want to hear our music.
Read more on Stevemorse.com.
Thanks to Daniel Bengtsson for the info.