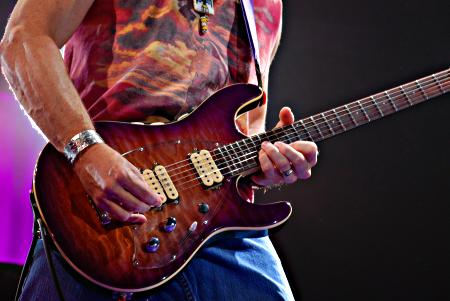 In the new issue of the Notes from the road: sound volumes, mowing grass, fatherhood pride, musicianship, and new ways of collecting guitar picks. Read all about it on stevemorse.com.
Steve's guitar tech Mike Berger took some pics on the current US tour, including closeup intricacies of the Musicman Y2D. See them here.
Thanks to Daniel Bengtsson for the info.