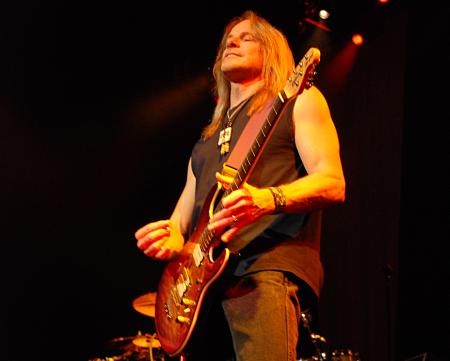 Back on the road again, Steve Morse brings us an update. Different realities, $60 bottles of water, the reasons of smiling on stage and (drum roll)
We're on our way to Austria in the plane right now. We're supposed to be trying some of the tunes from Purpendicular, so I'm looking forward to that.
Perhaps they do listen to the fans? We are eager to hear what setlist changes (if any) are happening on this tour.
Thanks to Daniel Bengtsson for the info.