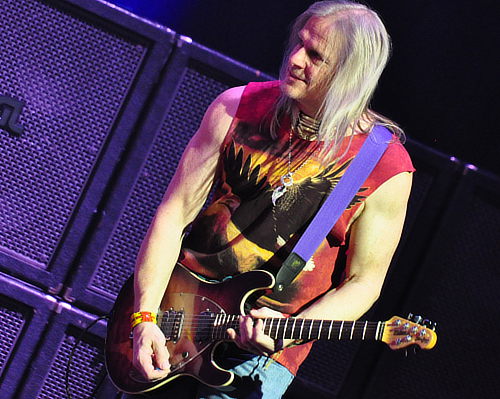 Steve Morse has posted a message in his blog:
Hi, everybody. I'm in Nashville with Deep Purple. We've been all over the place with this album project, writing, writing, rehearsing, changing…………finally, we're working with Bob Ezrin, our producer. There were some scheduling delays, but finally everybody is in the same room making the final changes to the material. Lots and lots of great stuff, in fact, too much to put on the album, I think. We'll be working here until the moment I leave for G3, and they'll go on with keyboards, bass and vocal overdubs. Somehow, I will get in synch with Bob to finish or redo any solos or overdubs on my end.
Read more on SteveMorse.com.
Thanks to Vladimir Drybushchak for the info.