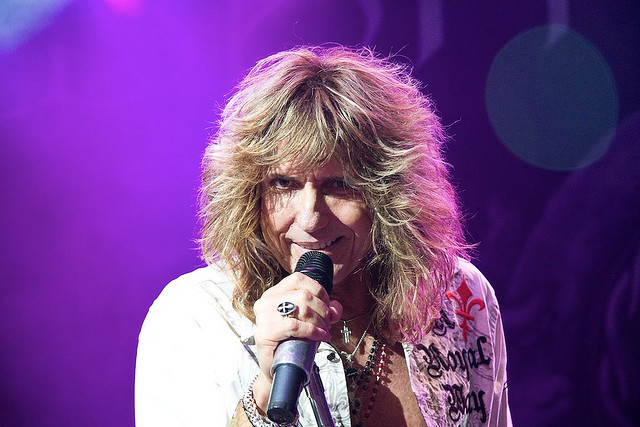 David Coverdale posted to his message board on what he's been up to:
At this time there are no plans for a new studio album of new material… we are busily mixing & editing a 'live' album & a separate in concert DVD from the 'Forevermore' world tour, plus mixing an special expanded editions of 'Into The Light'… 'Restless Heart'… plus archiving so much audio & visual material & content from so many years… ( & we have hardly touched the tip of THAT iceberg… )… plus other assorted goodies to hopefully whet thy collective appetites… but, definitely not a whole new studio album at this time… Quite simply we wouldn't have time to write & record a new studio album… It was never on our agenda for 2012…
(Sorry, we can't provide a direct link as his web site appears to be, ahem, a tad overengineered. Go to the message board and look for DC's post #172065 dated 7/6/2012 3:09:16 PM).
Thanks to BraveWords for the info.