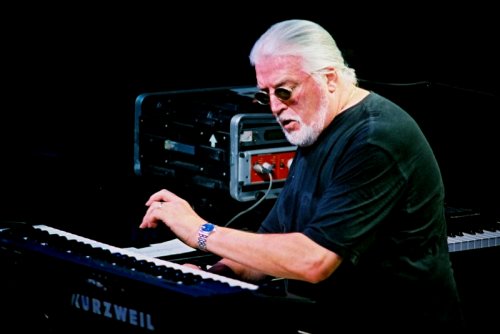 Jon Lord live at Bradford St.George's Hall, Sep 9, 2002. Photo: Jim Corrigan
Charlotte Wilson (Paul Mann's wife) did an interview with Jon Lord and Paul Mann for the programme Upbeat on Radio New Zealand. The interview in six parts covers:
Jon discusses rock and classical music
Jon on why he left Deep Purple
Jon talks about resurrecting the Concerto
Paul Mann talks about Jon's music
Jon talks about Boom Of The Tingling Strings
Jon talks about Disguises
and is posted in streaming MP3 on DPAS web site
Thanks to DPAS for the info.