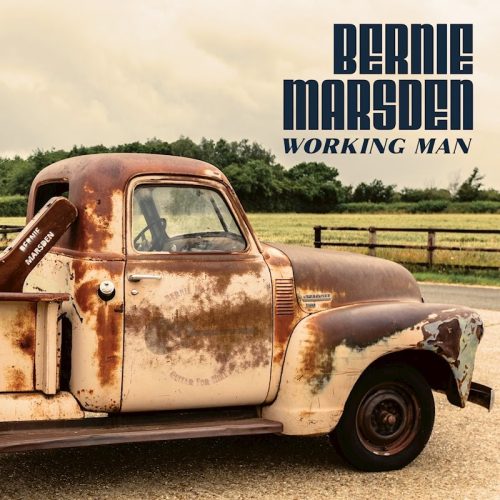 Bernie Marsden's posthumous album Working Man will be released on November 24, 2023, on independent label Conquest Music. Recording of the album was finished in June. Throughout the summer, Bernie was involved in mixing, artwork, and planning for the release of the album. He approved the final audio masters and artwork before his death in August.
His widow Fran Marsden says:
Bernie was really excited about his new album, Working Man, and proud of the tracks featured on it. After the last three albums of covers he was keen for his fans to hear some new, original songs. He loved working on them in the studio during lockdown and he couldn't wait to get the album out into the world.
Alan Bambrough speaks on behalf of the label:
Bernie Marsden was far more than an artist to Conquest Music. He has been a great friend and mentor for many years and was a huge part of our decision to form the label. His Kings album was our first release and we are proud to work with his company, Little House Music in releasing some of his finest ever work. We are heartbroken at Bernie's passing and thought the right and respectful thing to do would be to postpone the release until next year. Fran Marsden convinced us that Bernie would want the Working Man album to come out as planned.
The album contains 12 brand new tracks written by Bernie, produced by him, and mixed by Dave Eringa (Manic Street Preachers, The Who). There's no word at this point on what other musicians took part in the recordings. The limited first pressing in 3LP and 2CD formats will come with 10 bonus tracks, including new interpretations of Whitesnake classics.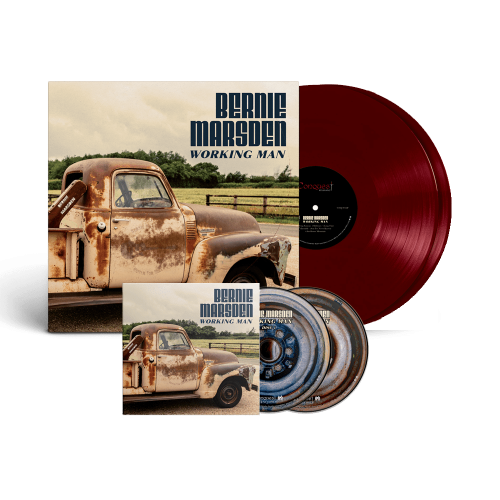 Track listing:
CD1
Being Famous
Midtown
Longtime
Invisible
Son I've Never Known
Steelhouse Mountain
Working Man
Valentine's Day
Savannah
Bad Reputation
You Know
The Pearl
CD2 (bonus)
Look At Me Now
Midnight Believer
Who's Fooling Who
Just Don't Have The Time
Foolish Day
Here I Go Again
Ain't No Love In The Heart of The City
Til The Day I Die
Time Is Right For Love
Come On In My Kitchen
Opening track Being Famous is available for streaming now:
The album can be pre-ordered from the Bernie Marsden webstore, where there's a chance to win one of five special lithographic prints hand signed by Bernie.
Thanks to BraveWords for the info.