One of the cheapest and easiest ways to protect yourself from the coronavirus is to wash your hands with soap, do it often, and do it thoroughly. Thoroughly means rubbing every nook and cranny of your hands for at least 20 seconds. A good way to measure the time is to sing a verse of your favourite song. Not necessarily out loud.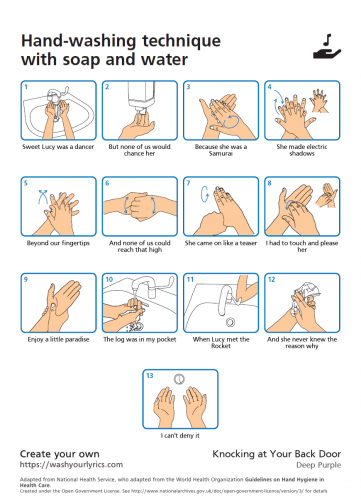 Or head to Wash Your Lyrics and create your own. You are welcome.
Caveat: the site is pretty busy at the moment (as one can imagine), so it may take a few tries to get it working.