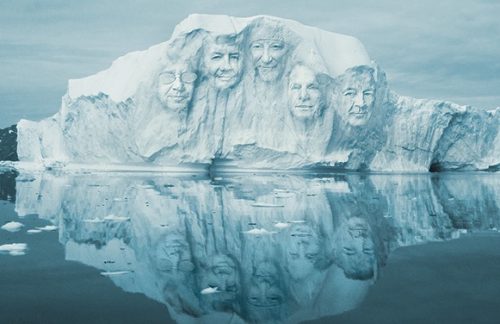 Japanese release of inFinite came out with extra liner notes (as is customary over there), written by renowned hard rock critic and adviser to the Burrn! magazine Masa Itoh. And the notes are so well written that we decided to present them to your attention here. Many thanks to Akemi Ono for the translation.
---
Time goes by way too quickly
"This is what hard rock is all about!" was my thought as my body trembled. It was Deep Purple's first Japan tour in August, 1972. 45 years have passed since Deep Purple's first concert in Japan. I cannot believe it. 45 years.
Everybody was in a state of confusion as tremendous waves of energy devoured the audience. The fierce musical interplay of the band was so provocative that the crowd rushed to the front of the stage. The encore was Speed King. The spontaneous play developed continuously until I felt like a little boat rocking in the ocean. When I looked up at the stage, Ian Gillan, with his long hair, was playing the percussions with all his heart and body. This concert was later released as "Made in Japan." This album is considered to be a classic, and what makes it more meaningful is that it marks a monumental day in Japanese rock history.
Deep Purple returned to Japan again in June 1973, and again brought the audience to a state of confusion, but in a different way. There was dissonance among band members and they left the stage without doing an
encore. Some people in the audience became angry and violent and started throwing chairs around. This seemed to symbolize the end of Mark II.
This lineup gets back together again in 1984. I interviewed Ritchie in Sydney, and he was in a good mood and unusually talkative. However, issues between Ian Gillan and Ritchie continued, and they both left the band at different times.
When Deep Purple finally was inducted to the Rock and Roll of Fame, there were comments that it was way too late. The inductees were only main members from Mark I to III. Steve Morse and Don Airey were not inducted. Ritchie did not show up to the ceremony. The depth of the problems amongst the members and management was evident.
In 1994, Steve Morse joined Deep Purple. Don Airey joined in 2002. This line-up already has a history of 15 years. In the current world, where the lives of bands are very short, it is frankly amazing that a rock band, which started from the dawn of the age of rock, together with Led Zeppelin, still continues to play with new members. Moreover, the band's breadth of activity is expanding. It is noticeable that Deep Purple is not only a classic rock band. Deep Purple's audience is growing in number. Japan is a good example. In April 2014, Deep Purple sold out its tour which included a show at Nihon Budokan, which they had not played in 18 years. The live album recorded in Budokan at that time became popular world-wide. They returned to the Budokan in 2016, and again played to a full audience.
To someone like me, who is an old-time fan, I cannot help but think of the current line-up as the band without Ritchie. However, the younger generation rock fans who come to hear Deep Purple are different. They are here to see the current Deep Purple, and not trying to see the shadow of Ritchie. The young fans, who were not around to experience the "Made in Japan" concert, are here to experience the king of classic rock, Deep Purple, as they are. At least, that is the feeling that I get in Japan and what I know from England and Europe. So I assume it is a world-wide phenomenon. "inFinite", Deep Purple's 20th album, was released in this kind of a positive atmosphere.
There were two mysteries regarding this album. The title "inFinite" means "forever" or "endless". However, the "F" in "Finite" is emphasized, and "Finite" means there is a limit. Also, the tour is called "The Long Goodbye Tour". Is this a deliberate message from the band? The fans were agitated.
But when you think about it, music could last forever, but there is an end to all human lives and no member can play forever in Deep Purple. Considering the band members' age, this could very well be their last album, and they probably could not tour for 10 more years. Jon Lord, one of the founding members, passed away in 2012 at the age of 71. Ian Gillan and Roger Glover are both 72 now and nearing the end of their touring career. With these facts in mind, fans could not pass the album and tour title as a kind of British joke, and therefore continue to have active and loud discussions about what it is all about.
Only Deep Purple knows the future of Deep Purple. However, the level of quality of this album makes you wish that their future will continue forever. They have come up with an album so wonderful that maybe they wanted to give it cryptic name that could be interpreted many ways.
Sorry to say, but ironically, the two members who are not part of the classic lineup — Don and Steve — are the powerful engines that make the tunes in the new album function. It is obvious from the opening tune, "Time for Bedlam". Steve's slide guitar and Don's organ follow the footsteps of the golden ages of Mark II, almost like paying homage to the band itself. The Gregorian chant-like arrangement then brings in a fresh gush of air. The merger of "tradition" and the "innovation" inherent in this tune is alive throughout the album, and I believe is the most important point of the new album. The second single, "All I Got Is You", shows a brilliant sense of pop and increases the contemporary attractiveness of the band. This experiment culminates in "The Surprising". This epic song, with a cinematic outlook of the world, is very colorful, but is "traditional" at the same time.
It is interesting that they chose the Doors' cover "Roadhouse Blues" as their ending tune. This song has been covered by numerous artists, and is almost a song of praise for bands which spent most of their life touring. It makes you feel like this may be the last album.
The album is like an essence of the early 1970's when Deep Purple was growing rapidly as a hard rock band. Whether this was intentional or not, there is a lot of good chemistry within the band. Bob Ezrin is really the perfect producer for this kind of music. Whether they are paying homage to "In Rock" which features Mount Rushmore, the artwork of this album shows the five members carved in huge glaciers. The glaciers may be melting by global warming. Glaciers vs. the hard rocks of Mount Rushmore. Fans may need to analyze this comparison as well.