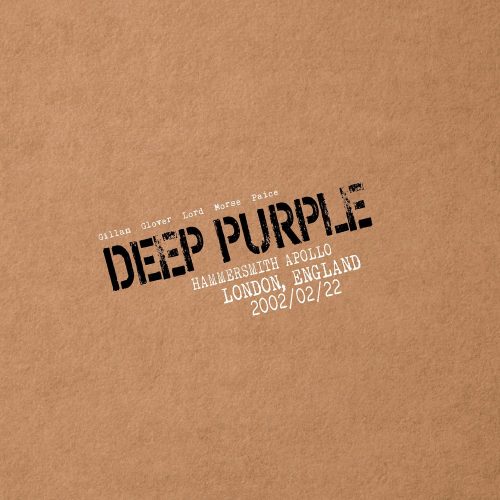 Another release in the Soundboard Series is expected on August 13, 2021 — Live in London 2002. This show, from February 22, 2002, at the Hammersmith Apollo in London, is infamous for a couple of reasons.
First, it was the last show that Jon Lord played with the band from start to finish. He submitted his letter of resignation the same night. He did appear with the band afterwards as a special guest, most notably on the autumn 2002 UK dates that were rescheduled from earlier in the year.
Second, the show was essentially an instrumental one. There was a virus making rounds through the band in that tour. That night it was Gillan's turn to succumb to it and for all practical purposes he lost his voice. There were attempts to sing here and there, but not terribly successful. From what truly yours can remember of the night — after nearly 20 years of killing the brain cells — the band had to compensate for it with extended instrumental jams. Which makes it unique and kind of peculiar for the hardcore fans. The rest of the tour was cancelled, and… See #1.
Tracklist:
Woman from Tokyo
Ted the mechanic
Mary Long
Lazy
No one came
The aviator
The well-dressed guitar
Up the wall
Black night
Fools
Jon lord's key solo
Perfect strangers
Steve Morse's riff parade
Smoke on the water
Speed king
Hush
It will be available on 2CD and 3LP and is promised to be "carefully restored" from the original 48-track digital tape, mixed and mastered in April 2021. So all the zeros and ones should be in their rightful places /s.