The mysterious single released for the Record Store Day in Germany on June 20th turned out to be interesting for two reasons.
First, besides the already familiar tracks Throw My Bones and Man Alive it contains a new one from the upcoming album — The Power of the Moon. The single is available now through selected retailers in Germany and will be released in the UK and Scandinavia on July 17, 2020. The rest of us will have to wait for the album to come out on August 7.
Second, the single sleeve oh-so-matter-of-factly states in the back that the band is now managed by one Matt Clark of SIRCL Ltd., with no mention of Bruce Payne or Thames Talent to be found.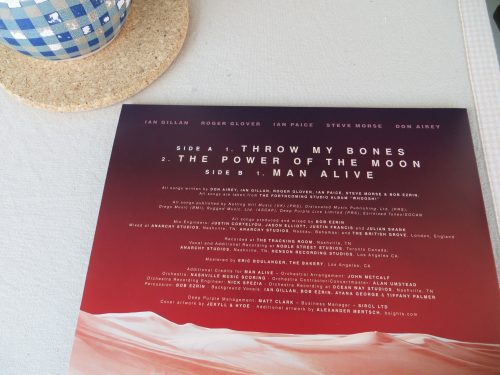 Quick googling shows that SIRCL was incorporated in October 2019 with the address of an accountant firm in Milton Keynes, UK. Another related company — Deep Purple Live Limited was set up to manage music publishing, with five members of the band as shareholders plus Mr. Clark as the director. Thames Talent office in Connecticut is now marked on Google maps as 'Permanently closed'.
If there was an official announcement of a second change of management in the band's 52 year long history, we have definitely missed it.
Thanks to Lutz Reinert and andreas leutgeb for the info.