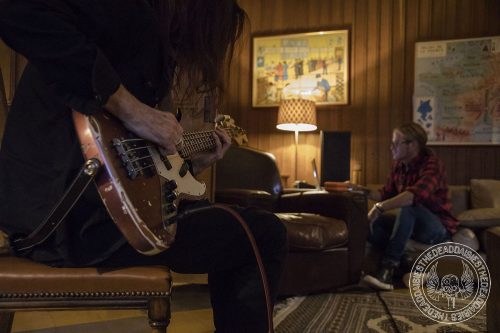 Glenn Hughes is in the studio right now with the Dead Daisies. They have started publishing a recording diary with photos of making music, cooking and doing the dishes.
As November starts to kick in, so does the new era for The Dead Daisies. Over the first weekend of the month, Doug, David, Deen and Glenn arrived in the South of France from various ports to begin the creative process which will lead to a brand new collection of future classics.

While the majority of Europe start to prepare for winter, as the leaves fall off the trees, this part of France (Saint-Rémy de Provence) still draws a little warmth from the sun. The location of La Fabrique studios, an amazing residential recording studio in an old, 19th century farm will be home for the band over the coming days.

The studio is right in the middle of one of the most impressive classical music collections in the world with over 200,000 vinyls, 30,000 films and thousands of books, so there is an abundance of material to inspire the band as they make their creative journey in the coming weeks.
Continue reading at TheDeadDaisies.com
Thanks to Yvonne for the info.