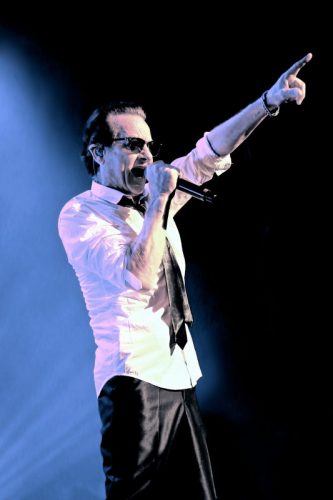 Graham Bonnet and Joe Satriani will be inducted into the Metal Hall of Fame at the ceremony to take place on Wednesday, January 15, 2020 at the Marriott Delta Garden Grove in Anaheim, California. Other inductees include Geoff Tate, Don Dokken, and Stephen Pearcy. Graham is expected to perform at the gala, with additional inductions and performances to be announced over the next few weeks. The event will be hosted by Eddie Trunk and Whiskey A GoGo Ultimate Jam Night / Almost Fama Show host Jes Fama.
Tickets are available for $35.00 in advance / $45.00 at the door. Proceeds from the gala go to the non-profit organization D.A.D. (Drums and Disabilities).
Previous inductees of the Purple family to the Metal Hall of Fame included Don Airey, Bob Daisley, Ronnie James Dio, Mike Portnoy, and Rainbow Bar & Grill.
Thanks to BraveWords for the info.