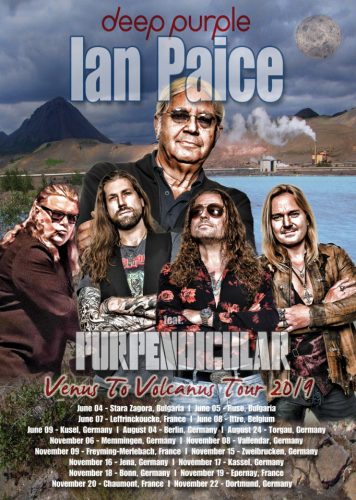 Despite the prolonged lull in Deep Purple touring, Paicey is keeping himself busy by playing with various bands around Europe. Having just finished a jazz residency in London, he is heading to Italy for June 2 gig with a local band, then off to Bulgaria, France, Belgium, and Germany to tour with Purpendicular. He is booked to do another two touring legs with Purpendicular — one in August, and one in November. That band is hoping to finally shake off the 'tribute' moniker by releasing another album of original material later this year, with Ian on drums. He will return to his day job in December.
These gigs is a fairly low(ish) key affair, with the new dates being added constantly and the old ones refined, so check our calendar regularly.
Update (May 29): ex-Rainbow keyboard player Paul Morris will be joining Paicey and Purpendicular on this tour and the upcoming album.