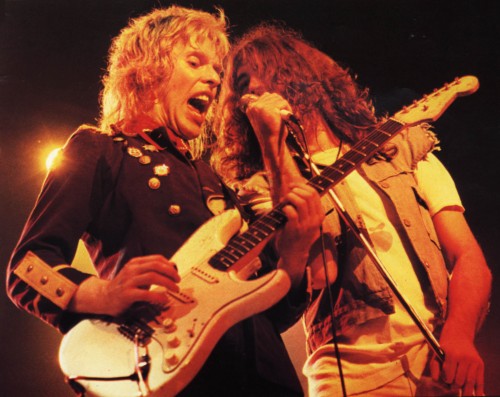 Another death in the Purple family. Former Gillan band guitar player Bernie Tormé has passed away on Sunday, March 17.
His family issued the following statement:
Bernie Tormé passed away peacefully on the 17th March 2019, one day short of his 67th birthday, surrounded by his family. He had been on life support for the past four weeks at a London hospital following post-flu complications. Bernie will be remembered for dedicating his life to his music for five decades. He will be sorely missed.
Last November, Tormé released a double album called Shadowland, which we somehow failed to mention at the time. Recorded last year at Barnroom Studios, the album was the first release from Bernie's new trio. It also featured guest appearance from Colin Towns.
Thanks to Blabbermouth for the sad news and to Jim Collins for the heads up.