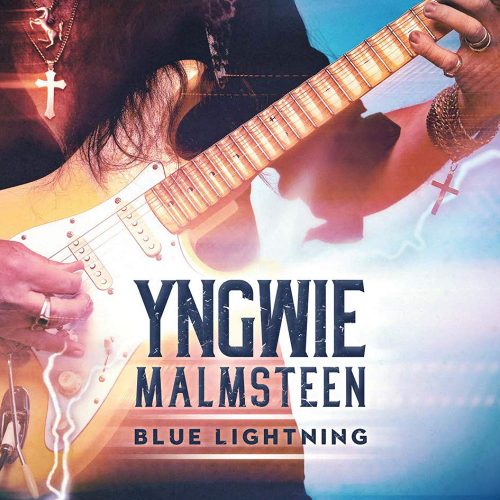 Yngwie Malmsteen's new album Blue Lightning, due for release on March 29 via Mascot Records, contains two Deep Purple covers — Demon's Eye and Smoke on the Water. Plus a cover of Paint it Black, which may or may not be closer to Purple's version than to the original. The album is said to pay homage to blues and is a collection of covers much in the same vein as his 1996 Inspiration album.
When I was ten years old, I got Deep Purple's 'Fireball' album, which I have always thought was very undervalued. And the song that really killed me was 'Demon's Eye'. And I was very keen to do it for the album. Thankfully, the key was just right for my voice, and I had so much fun doing it. In fact, I would say that I had a great time doing all the songs here.
Track listing:
Blue Lightning
Foxy Lady
Demon's Eye
1911 Strut
Blue Jeans Blues
Purple Haze
While My Guitar Gently Weeps
Sun's Up Top's Down
Peace, Please
Paint It Black
Smoke On The Water
Forever Man
Bonus tracks (vinyl and deluxe CD only)
Little Miss Lover
Jumping Jack Fish
It is too early to say if the whole album is any good, but the preview track While My Guitar Gently Weeps, love it or hate it, sounds exactly what it says on the cover — blues a-la Yngwie:
Thanks to our editor emeritus Benny Holmström and Blabbermouth for the info.