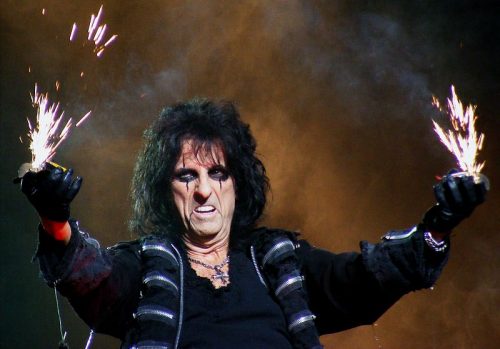 Roger Glover is one of guest musicians on Alice Cooper's new album Paranormal, due to be released on July 28 via Edel/earMusic:
The 12-track album has been recorded in Nashville with long-time collaborator Bob Ezrin and features a very special bonus CD – a mini-album consisting of three brand new songs written and recorded together with the original Alice Cooper band members Dennis Dunaway, drummer Neal Smith, and guitarist Michael Bruce, alongside carefully selected live recordings.

Paranormal also features special guest appearances by U2's Larry Mullen Jr., ZZ Top's Billy Gibbons, and Deep Purple's Roger Glover.
Deep Purple, of course, not only share with Alice the producer and the record company, but will also be co-headlining their North American tour together this summer.
Thanks to BraveWords for the info; photo: © 2011 Man Alive! cc-by-sa