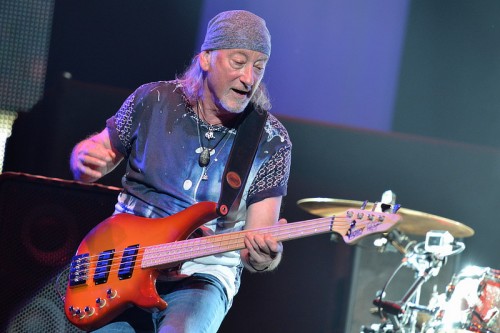 Roger Glover sends a brief update on what he's been up to:
Not much to add since my last report except to say that work continues.

Meanwhile, I've had a few precious weeks at home before the next round begins.

My family and I went to a dream called Venice for a few days. A taste of Italy is always welcome. Whilst there, I met up with some old friends and did a show with the great Tolo Marton. We enjoyed a bit of jamming together, played some of his songs, my songs, and a few rock classics. I had a blast.

I thank Tolo and his band for indulging me and also thanks to all who came to the show, you gave me a great welcome.

Good luck,

RG

P.S. My friend Manfred Stoffer brought his camera…
Check out Manfred's pictures at RogerGlover.com.