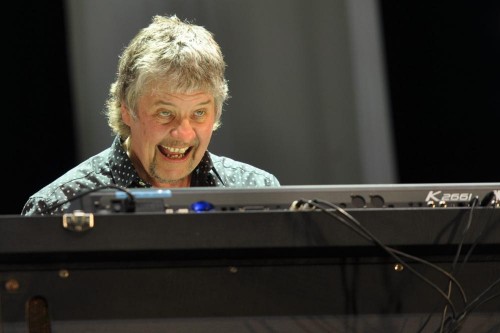 Polish AntyRadio has posted a new an interview with Don Airey. Some of his answers are available as the original audio, while the transcribed bits are in reverse translation and as so are only meant to convey the gist of what he said.
Why did you decide to record performances in Wacken and Japan?

Why there was an 8 year gap between the last two studio albums?

Are Deep Purple already working on a new album?
(Yes. It should be out next year.)
What do you think about Jon Lord's style?
(Jon had a big influence on me, but not as much as Keith Emerson or Jimmy Smith, when it comes to Hammond. As for synthesizers, my greates influences were Jan Hammer from Mahavishnu Orchestra, and Chick Corea's "Return To Forever" album.)
How did you start playing rock music? Are you attracted to classical or jazz?

What do you think is the greatest masterpiece you've ever done?

Would you ever compose a movie soundtrack?
(I wrote for television and documentaries, but no one ever asked me to write music for a feature film. If could pick from films of the past, for which I would have happily composed something, it would be any movie with Clint Eastwood, or the "Interview" with Gene Hackman.)
Modern pop music is using a lot of keyboards. What's your attitude to this?

Thanks to Marcin Zalewski for the info.