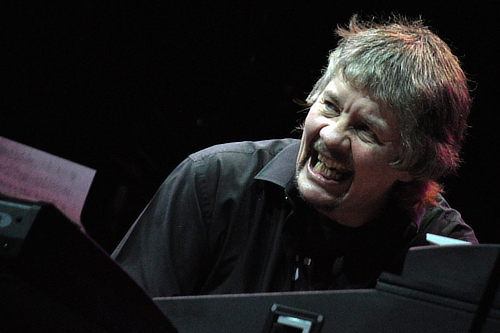 The Emirates' Khaleej Times has a brief interview with Don Airey. Reflecting on the differences in the music scene between now and 'back then', he says:
I hear some good things, but I don't hear anything like I used to in the '70s. I don't hear the guitar players anymore. You don't have the raw sound or primeval feeling which used to tumble out of the Marshall amps.

From around 1963 to 1975, there was just a succession of amazing guitar players: Hendrix, Clapton, Ritchie. I don't think we'll ever experience it again. I often think it's like the Elizabethan age of literature when you had Marlowe and Shakespeare and Ben Jonson – the most wonderful plays that have ever been written – and it really has never happened again.
Regarding the mystery of the new album title:
Well…I don't know. I really don't. It's under wraps. Apparently there is a title and I've been told that I know what it is – I don't know if it's something I suggested.
Read more in Khaleej Times.