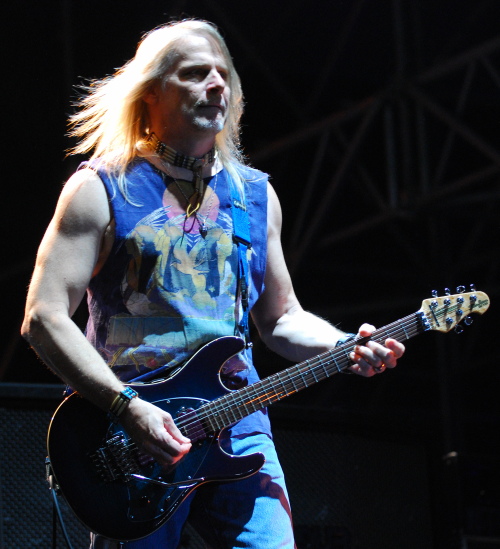 Music Radar has tips to budding guitarists from Steve Morse. Some of which are very much applicable to life in general.
Nothing irritates me more than a lack of professionalism. For example, when somebody says, 'I'll be there at 2 pm.' Does that mean 2:30? Does that person think they can just roll in whenever and expect everybody to be in a good mood, knowing that they've sat there for 30 minutes? I don't think so.

A lot of the times you can tell how somebody is going to act as a musician by how they budget their time. If they can't show up when they're supposed to, can they be expected to be prepared musically? From my experience, the answer tends to be no.

If you're in a band, you've got to pull your weight – everybody equally. Let's say you're going to play a cover tune, and all the other guys have learned the song. They've listened to it, played it, and they've got it down. But one guy shows up for rehearsal, and he's not prepared; he thought he could just follow along and fake his way through it. So what's he doing? He's wasting everybody's time, because invariably somebody is going to say, 'Hey, that part is wrong; it's supposed to go like this…' And then you spend part of the rehearsal showing the guy what he should have known walking in the door.

Whatever it is, whether it's learning material or just being where you're supposed to be, do what you say you're going to do.
Read more in Music Radar.
Thanks to Andrey Gusenkov (deep-purple.ru) for the info.