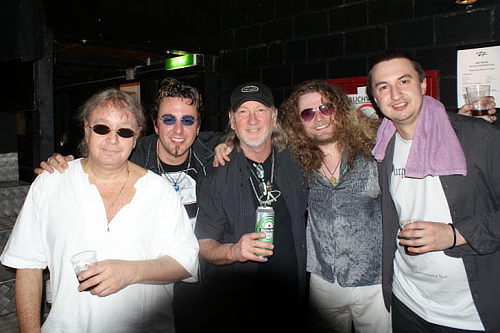 On March 21 Ian Paice was playing a gig with the tribute band Purpendicular in Pratteln, Switzerland. The band received a surprise reinforcement as Roger Glover "happened to be in the neighbourhood" and joined them on stage.

Update (Mar 27): Apparently, Roger dropped by unannounced before the gig to say hello and was talked into joining them on stage for a few songs at the beginning of the show. It was only when the lights came on the audience realized who is playing the bass. He stayed to watch the rest of the show from the soundboard area.
Thanks to Purpendicular.eu and Seher Cosgun for the info.