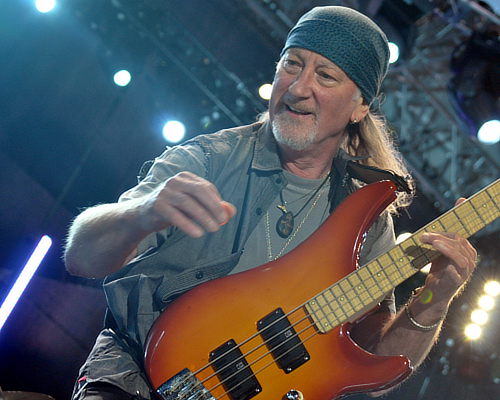 Roger Glover takes his time reflecting on the meaning of music and how it's shaping our lives:
I was recently reading the blogger Bob Lefsetz's eloquent words extolling his love of music, particularly songs he heard when he was younger. The songs that hit you the first time you heard them have become ingrained, standard, classic – as familiar as old gloves. However, put them in context. At the time, didn't they seem exciting and dangerous? Subversive, even. When you listen to music, do you have it on in the background, when people are talking or doing the washing up? That's just hearing it. For me, listening to music is focussing on it, drinking it in, relishing all the details. It can be a solitary thing but, being the frustrated DJ that I am, I love turning people on to things they have not heard before. If it's good company, there's a shared wonder of it, how those mysterious songs came into being – the groove, the production, the voice(s), the words, the surprises, and the arrangement. The drummer! No one interrupts.
…finishing with the Christmas greetings:
But I digress; this is supposed to be a Christmas greeting. Personally and professionally it has been a momentous and rewarding year. We finished the tour on a high note. The musicians of the orchestra were an absolute joy to work with and I hope we can perform together again one day. I raise a glass to our crew, the best there is. Thank you to all who came to the concerts, I hope you enjoyed as much as I did. 2012 here we come.

A peaceful and Merry Christmas, Hanukkah, Whatever, to all.
Read more on RogerGlover.com.
Bona Saturnalia to everybody!