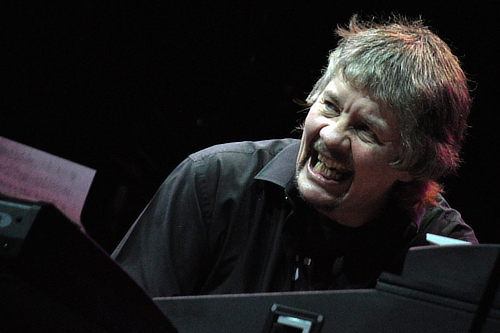 This Thursday September 15th, Don Airey will be appearing on the South Wales radio station GTFM on the Rockshow. He'll be live in conversation with presenter Andy Fox, answering questions about Deep Purple, his new album All Out and his vast 35+ years career playing in Rainbow, Whitesnake, Ozzy Osbourne's Band, Gary Moore, MSG, Black Sabbath and many more.
The show runs from 9 pm to midnight on 107.9 FM in the South Wales area or online at www.gtfm.co.uk and will be available to listen again after the broadcast.
Listeners can e-mail question to Don at rockshow@gtfm.co.uk or text to 07935 245325.
http://www.youtube.com/watch?v=XedRHy1C8lQ
Thanks to Andy Fox for the info.