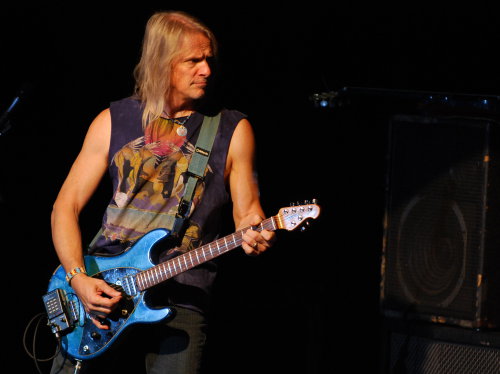 Pittsburgh's online outlet Iron City Rocks has an extended interview with Steve Morse which he gave in early December while being on tour in Southern France. The interview covers a lot of ground — from Dixie Grits — to Deep Purple — to Angelfire.
In the groundbreaking news department, Steve said that Deep Purple have a "writing session" booked at a Spanish studio some time in March, between Mexican and Russian dates.
You can listen to the podcast (episode 85) online from their website (mp3, 45MB).
Thanks to Blabbermouth for the info.