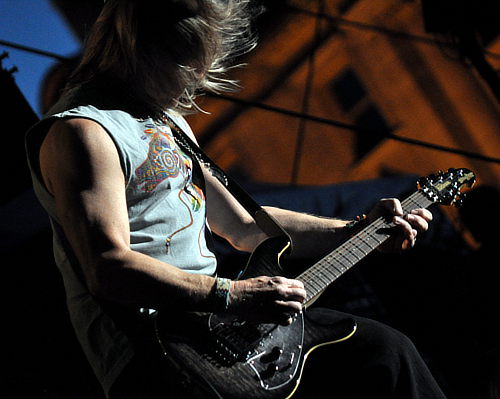 Steve Morse gave a brief interview to the New Jersey's Star-Ledger:
This one isn't going to be orchestra-based so much as: It's the rock band Deep Purple playing, with strings and horns being added for some color textures.
We're not going to change the songs — I mean, there'll be a few little cameos and features — but the basic idea of the show is: We're doing what we do, and having more texture where it's appropriate.
Read more in The Star-Ledger.
Thanks to Blabbermouth for the info.