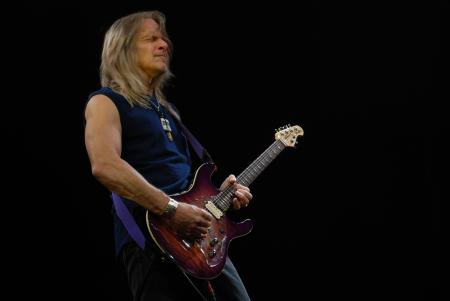 There is a new Q&A with Steve Morse on the new official Deep Purple website.
His ultimate imaginary band:
I have played with some of the best living musicians already, and have always appreciated that. It might be interesting to imagine a band of departed musicians with Keith Moon on drums, Barry Oakley (Allman bros.) on bass, J.S. Bach on Hammond organ, and Brad Delp on vocals.
Read it here.
Thanks to Blabbermouth for the info.