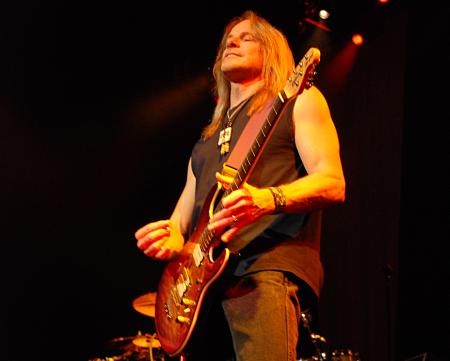 There is a brand new interview with Steve Morse on Playback:stl. Derek Lauer writes in his introduction:
There was an incredible synergy of brilliant musicians at the University of Miami in Florida in the early '70s, with people in the School of Music like Pat Metheny, Jaco Pastorius, Hiram Bullock, Andy West, Rod Morgenstein and Steve Morse. I once saw Pat Metheny give a clinic at Berklee College of Music talking about how he and Pastorius first got together and he said, "My first day on campus, I met Steve Morse and it scared the shit out of me." That ought to tell you something about Morse's playing, even as a student.
Read the interview here.