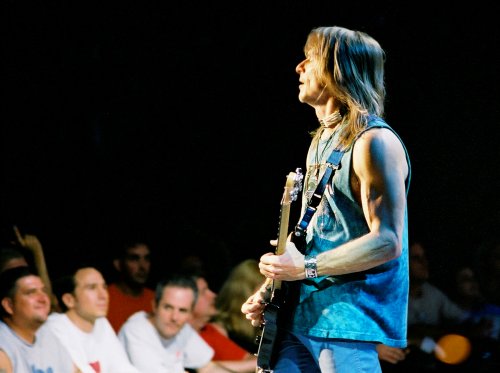 Steve Morse has just made his "Power Lines" instructional video available on DVD via the Alfred Publishing company. The 60-minute disc's description reads as follows:
Learn Steve's warm-up exercises, how to add chromatic ideas to your playing, 3-note-per-string scales, sequences and arpeggios. Steve also reveals his unique method for playing polyphonic scales and melody lines. Up-close shots and graphics enable you to learn note-for-note some of Steve's favorite licks.
Thanks to Blabbermouth.net for the info.