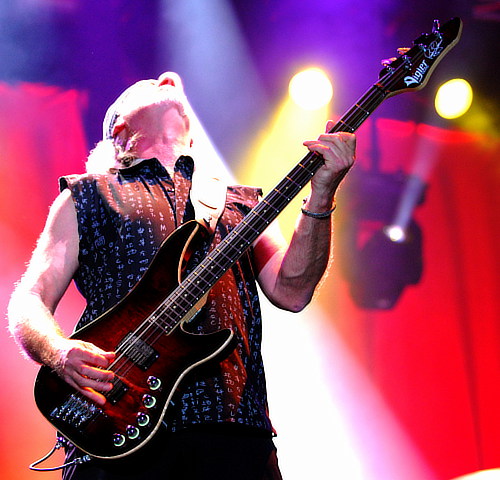 You had a terrible day which seems to be going from bad to worse. You finally get to the gig, look on stage and see a bass player happily bouncing around. And you think to yourself "oh, these guys have it so easy…"
Rrright.
These days are a breeze by comparison; we have it easy, not that we don't sometimes have to endure all sorts of trivial irritations. As Alice Cooper says in his song, it's the little things that really get your goat. Take the other day…

We had a couple of days off so after a quick trip back home I fly to rejoin the band. Either a virus or a bout of food poisoning has my bowels in turmoil so after an anxious flight and then a taxi ride, I arrive at the hotel late at night, pay the driver and run for my room and the toilet. Waking up exhausted the following morning I discover that I have lost my wallet, probably dropped as I paid the taxi driver. After all the usual phone calls and searches I have to kiss goodbye to what was in it – not a lot, just everything of importance…
Read the story of a day in the life of a bass player in Roger's second installment of Road Life.