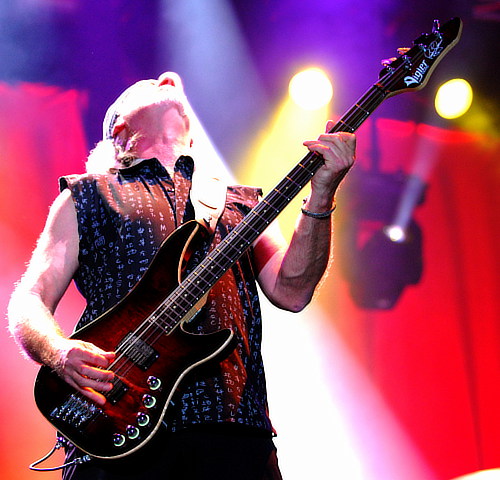 Roger Glover writes in his first (and hopefully not the last) installment of Road Life notes:
A few years ago, I had descended from my hotel room a trifle early before a concert. I was sitting in the bar having a swift half when someone recognized me. "Aren't you excited?" he inquired excitedly, quivering with his own. I politely asked him what about. He stared at me incredulously, "Tonight, the concert is tonight." "Oh that, no, not particularly excited," I replied, rather too nonchalantly. That's when it struck me – how accustomed had I become to the world of industrial-strength touring that what to many would be a high point of the week, month or year was to me merely a date on the calendar – another city along the way? There was a time when the thought of getting a gig at a local pub sent me into spasms of exhilaration and the anticipation had my blood thumping. Have I become so inured by the sheer volume of years on the road that I have lost that simple pleasure? What happened to the boy that worked so hard at the paper round, patiently saving his precious cash so that one day, maybe, he'd have enough for a down payment on that red Hofner bass guitar that shined so alluringly through the dirty window of the local music shop?
Read the rest at RogerGlover.com.
Thanks to Andrey Gusenkov for the info.