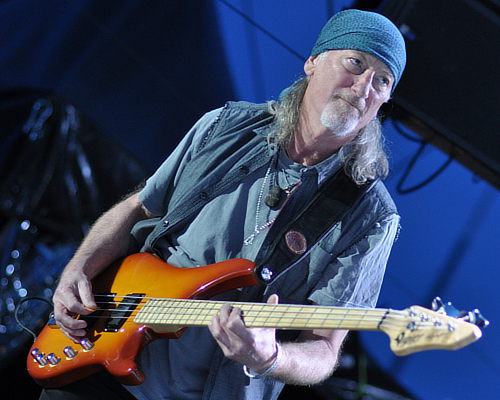 In the latest installment of Road Life, Roger Glover shares with us events which happened to him during just one day on the road:
Anyway, we recently flew in for a gig at a spa resort in the countryside where a rock festival is annually held. The three-hour journey by van from Gdansk airport went smoothly enough, at least as far as I was concerned. Of the three vans (and a crew bus), one of the van drivers was an awful driver. When I say he was awful, let me relate how Don Airey and Steve Morse described his driving skills. He would come up behind a car much too fast, slam the brakes on, straining everyone's seat belts, and wait until he had the opportunity to overtake. Then he'd hesitate too long and one can imagine him talking to himself, saying, "What kind of man are you? Go for it, you can make it." By the time he had convinced himself that he had enough time to overtake, it was too late. He would pound on the accelerator, shoot forward with a stomach-churning lurch, veer around the other vehicle, scatter the oncoming traffic, and leave the passengers shaken but lucky to be alive. He was promptly 'let go' as nobody wanted to drive with him again.
Read more on RogerGlover.com. And once there, be sure to check the updated photo gallery.