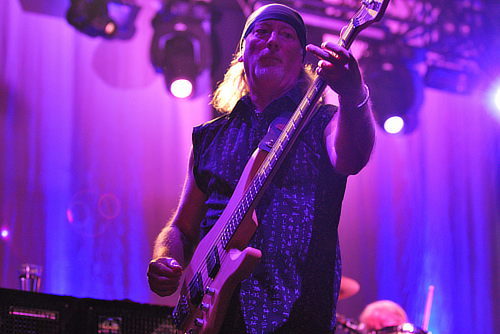 Ah, the power of observation:
Stresa, Italy, 21st July 2010

The occasion; lunch in a secluded restaurant under a roof of vine leaves, slivers of sunlight dappling bright patches on the dozen or so customers – a random cast of characters, tourists, locals, mostly couples. It is a family-run business, waiters quick and efficient, sure-footedly dispensing breadbaskets and menus with practiced hands and seasoned smiles.

Diners and their secret lives; young and old, thick and thin, bellies, shorts, summer dresses, muffled conversations, occasional laughter…
Read observations of a rock musician in an Italian restaurant at in the third installment of Roger's Road Life.