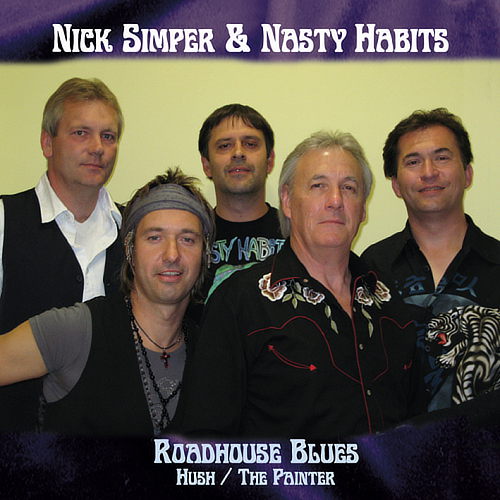 As we reported earlier, release of the Nick Simper's Mk1 Songbook will be accompanied by single of The Doors' Roadhouse Blues backed by Hush (unreleased version) and The Painter. The single will be available on a CD and not as digital download.
This will Simper's first single release since 1982's Russ Ballard penned Just Another Day with his then current band Fandango. So what on earth possessed them to release the single in this day and age?
During the recent live performances of The Deep Purple MKI Songbook with Austrian band Nasty Habits, Simper has had a long-held desire fulfiled. As an admirer of The Doors, he had always wanted to play Roadhouse Blues, the opening cut from the band's fifth album, Morrison Hotel.
Although it's the only non-Deep Purple song he performs in the shows with Nasty Habits, it always goes down a storm with the audience and Nick Simper was keen for the world to hear their version. As it was illogical to include it on The Deep Purple MKI Songbook album release they initially considered releasing it as a download single. But then they had second thoughts. They figured that most of Simper's fans are like them — traditional in their thinking and prefer a "proper" record as opposed to a mere "digital file."
The single will be released on August 16th by Wymer Records.