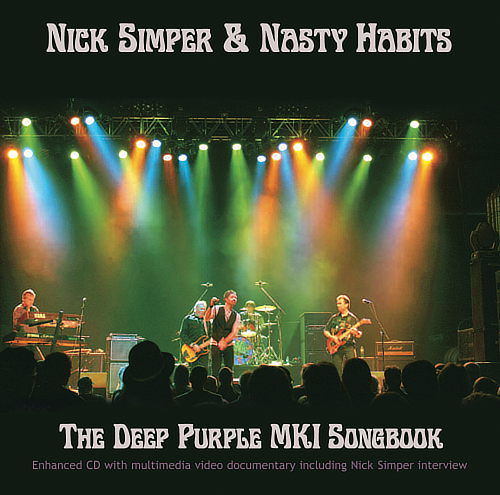 Wymer Records in the UK is releasing an album of Mk1 songs recorded by Nick Simper with the Austrian band Nasty Habits. The album is aptly called The Deep Purple Mk1 Songbook. The first edition will be limited to 1,000 copies with bonus video footage including a Nick Simper interview. To coincide with this album Nick Simper & Nasty Habits will be also releasing a download single featuring a storming version of The Doors' Roadhouse Blues and an alternative version of Hush.
Track list
And The Address
The Painter
Mandrake Root
Emmaretta
Chasing Shadows
Lalena
Wring That Neck
The Bird Has Flown
Why Didn't Rosemary
Kentucky Woman
Hush
Nick Simper – bass / vocals
Peter Brkusic – drums / vocals
Christian Heissenberger – guitar
Helmut Puschacher – keyboards
Christian Schmid – vocals / percussion
Catalogue No: TSA1002
Format: Limited edition jewel case enhanced CD with 12 page booklet
Retail price: £12.99
Release date: 16th August 2010
The album can be preordered through Wymer UK online store.
We will leave you with a little taste of what the band sounds like. Nick Simper and Nasty Habits live at Club Reigen, Vienna, Austria, March 14, 2009. Mandrake Root:

Thanks to Wymer for the info and to jimk01 for the video.