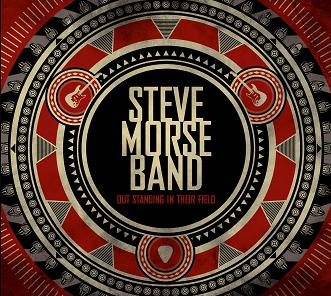 The new Steve Morse Band album called Out Standing In Their Field will get its international release on September 25 (October 12 in France) on Edel Records.
Tracklist:
Name Dropping
Brink of the Edge
Here and Now and Then
Relentless Encroachment
John Deere Letter
More to the Point
Time Junction
Unnamed Sources
Flight of the Osprey
Baroque 'n Dreams
Rising Power (Live)
All songs by Steve Morse, except "Time Junction", which was written by Kevin Morse and Steve Morse.
Preorder the album from your nearest Amazon store:





Thanks to Daniel Bengtsson and the Steve Morse fan site for the info.