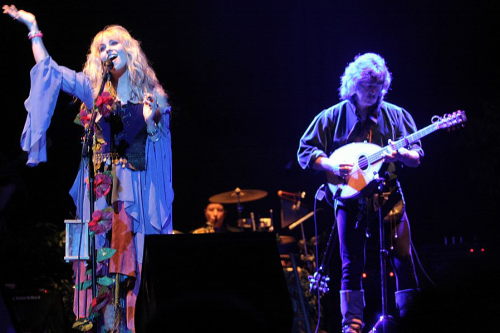 Blackmore's Night management has announced a new United States tour. We have 4 confirmed dates in October with tickets being on sale since yesterday, August 13, and by all accounts going fast. More dates are being promised.

On the other side of the pond, Over The Rainbow will start a 2-month trek in early September which will take them across the continent from Greece to Sweden and from Siberia to Spain. Full details in our Purple calendar.
PS. While it's pretty useless to post a comment here "please come to …", OTR management in their press release included contact details for their booking agent Paradise Artists. If you want to see Over The Rainbow at a venue near you, get a local promoter to talk to them. It's been known to work before.