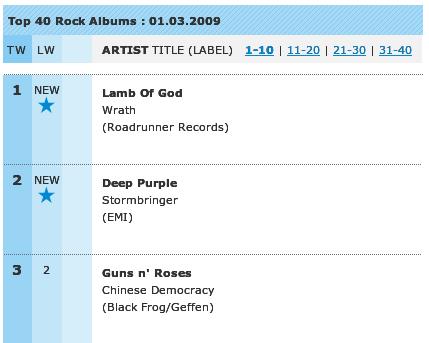 A week after it's release, the remastered Stormbringer didn't make it all the way into the BBC Top 40, but landed at a quite respectable #2 on Top 40 Rock Albums UK chart, displacing Chinese Democracy by Guns n' Roses.
Glenn Hughes apparently did some promo legwork for this release. His interview to the GTFM Rock Show on March 1 can be heard online (MP3, approx 8 minutes) at the Rock Of Ages.
Thanks to Bill Leslie and Mike Garrett for the info.