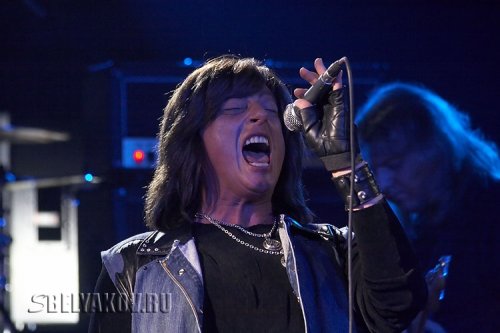 JLT in a recent interview with Spanish metal website rafabasa.com went on record that they've got Ritchie's approval to go on the road as Over The Rainbow:
This project is very real and if you don't see it, probably you couldn't see it again, and it's the reason because we would like to come all over the world, for the people to see it at least one time and stop the rumors because Ritchie gave it his blessings. He knows about it, very much, and he has discussed it with Jürgen and he knows that it's a good situation for his son. He wants to feel proud as a father, it's a very natural feeling, and he trust in Bobby and me in the project, because we're like big brothers to Jürgen. We know him since he was 15, and we're going to protect him, to take care of him like a young brother, so Ritchie feels very comfortable with it because he knows that his son is in good hands, and this is a important point for Over The Rainbow.
The interview is published in Spanish, but BraveWords has it in English.