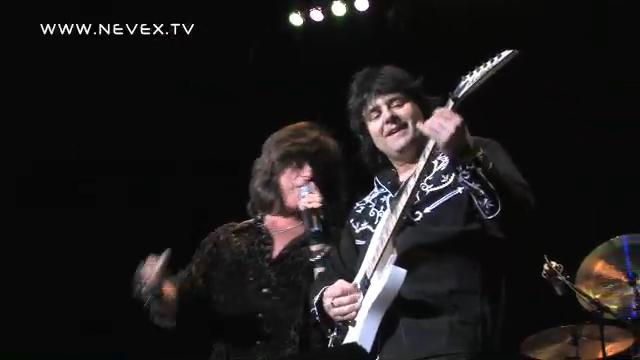 Russian Internet TV company Nevsky Express filmed interview with all five members of the band and bits of the live show from the February 16th Over The Rainbow gig in St.Petersburg. You can watch the video on their web site. Click on 'высокое качество' to switch to higher quality stream (you need a rather fast Internet connection for it to play smoothly). Click on 'скачать ролик' if you want to download the clip. Otherwise it's a pretty standard Flash player not unlike the one on YouTube and many other sites.
The interview is subtitled, not overdubbed, and the questions asked were:
Who's idea it was to organize this tour?
Rainbow is like a sacred institution in Russia. It's a big responsibility. Aren't you afraid?
Jurgen, what does your father think about the project?
Thanks to Tatyana Marshanova for the info.