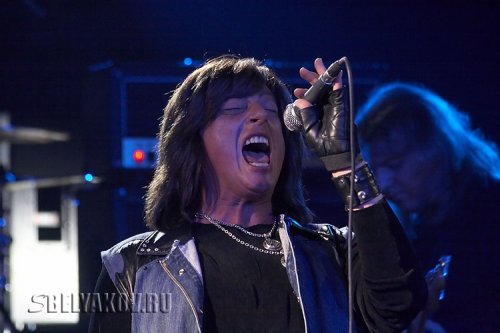 New interview with Joe Lynn Turner on Classic Rock Revisited. Quite interesting even if you don't agree with everything he has to say. He talks about his latest album Second Hand Life, his days in Deep Purple and the prospects of a Rainbow reunion and other things.
Here are some tidbits:
Jeb: Do you think Blackmore will ever quite doing Blackmore's Night?

Joe: That is the question of the universe. […] I think it is possible that a reunion could happen – that is a political answer but he always gets tired of things and he always is looking for new blood so there is always the chance of something happening.
Jeb: If Rainbow were to get back together who should be the singer? Ronnie James Dio or you?

Joe: I know it won't be Dio because I talk to Ronnie and he is doing quite well on his own. […] It should be me. I will tell you why, Dio had the heavier sort of dungeons and dragons stuff – don't get me wrong, I love the stuff and I am even singing some of his stuff like "Last in Line" and "Rainbow in the Dark" in Big Noize. I am a huge fan of Ronnie James Dio but we [Rainbow with Joe Lynn Turner] did have the sales. We also had the worldwide notoriety and the commercial success. They had a poll one time about who should be the singer and overwhelmingly it was me — and I need the work [laughter].
Jeb: You were not a young kid when you joined Rainbow. You were 27 or 28.

Joe: I was immature. I was an American and I was used to seeing guys on stage trying to entertain an audience. I was over zealous and I was over doing everything. Ritchie and Roger helped to grow me up. Ritchie would say, "Just wrap your fucking legs around the mic stand and sing with all that soul power that you have. Quit prancing around the stage like some sort of poofta." It made sense and I finally got it. Now, I kind of combine a little of both because I am an American and not a stoic, pretentious Englishman.
Read the whole thing here.