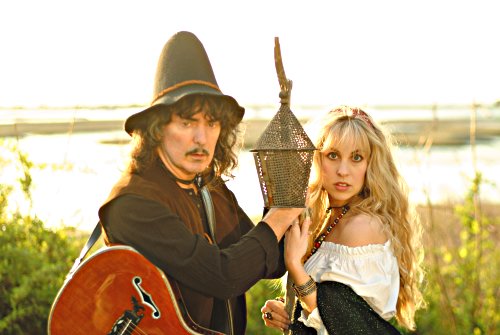 In the wake of two cancelled shows Blackmore's Night management has posted the following update on www.blackmoresnight.com:
We are happy to announce that everyone in Blackmore's Night is feeling well and the performances will go on as scheduled.
Follow-up was also issued via email:
Greetings M'Lords and Ladies — Latest update on Blackmore's Night tickets

New York City show, on Oct 29, at Gramercy Blender Theater is sold out. Please book your tickets for the remaining shows now, so you do not get closed out.

Oct 18 HOB Chicago-standing room only; few spaces left
http://www.ticketmaster.com

Oct 21 Raleigh N Carolina A J Fletcher Opera House http://www.ticketmaster.com

Oct 25 Charlotte N Carolina Mcglohon Theater at Spirit Square
http://www.carolinatix.org

Oct 29 NYC sold out

Oct 30 The Strand Lakewood N Jersey. Last Blackmore's Night performance for 2007
http://www.strandlakewood.com
Thanks to Mike Garrett for the info.