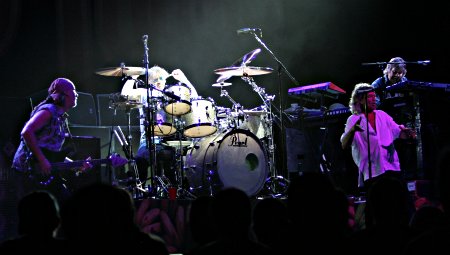 On April 21 Deep Purple have performed in Newcastle and, as previously announced for this tour, incorporated Machine Head in it's entirety in the later part or the set. The gig got mixed reviews from the die-hard fan crown. According to the early reports, the next day in Manchester band decided to revert to the "traditional" set list (similar to what they played recently in France). Despite the fact that all Machine Head tracks except Maybe I'm a Leo and Never Before are regulars in the set anyway, this undoubtedly disappointed some punters who came for the performance of this album.
We'll see how the events unfold in the future shows. One thing for certain, one can not please all the people all the time. But they're trying hard…
Check the review and reader's comments from Manchester Evening News.