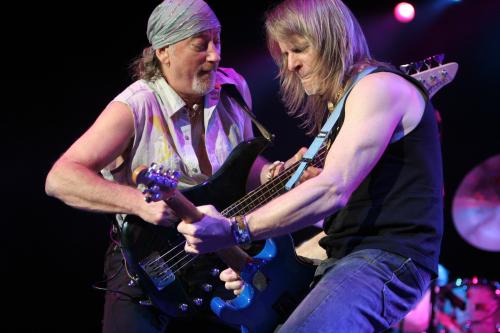 Deep Purple were featured on British radio Planet Rock yesterday. The DJ Nicky Horne mentiond that:
April will be Deep Purple month on Planet Rock.
He saw DP in Strasbourg the other day.
Did a 90-minute "tell-me-some-anecdotes" session with Ian Paice, Ian Gillan and Roger Glover.
Also did an interview with Ian Gillan.
These will be aired in April.
Said that the UK tour will reprise the 2004 US tour idea to play "Machine Head" in its entirety and running order through the second half of the set.
Thanks to Nigel Young for the info.